Preschool
Calendar

Meet the Staff

For Parents

Pictures & Tour the Facility

S.T.E.P's Developmental Academy
S.T.E.P's (Success Through Experience and Play) Developmental Academy, Inc. was established in April 2003 to assist typically developing children, children with developmental disabilities, and their families achieve the most out of life.


It is S.T.E.P's goal to provide excellent educational
and childcare services that address all the needs of
the child and family. At S.T.E.P's, children (between
the ages of two years through 12 years) receive
the highest level of care from qualified and highly
trained educators. All services are provided in a
caring and nurturing environment.

We are proud to be a
Five Star Center!

S.T.E.P's is a licensed child care provider through North Carolina's Division of Child Development; S.T.E.P's services are also monitored by the North Carolina's Community Alternatives Program for Persons with
Mental Retardation/Developmental Disabilities

(CAP-MR/DD) and PBH - Innovations Waiver.
Our Thoughts: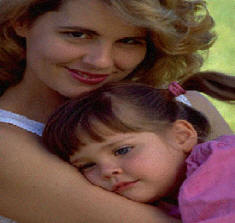 "One hundred years from now, it will not matter what kind of car I drove, what kind of house I lived in, how much money I had in the bank, nor what my clothes looked like. But the world may be a little better because I was important in the life of a child."

Author Unknown
It is our goal at S.T.E.P's to :
• To ensure that a child's learning and developmental experience is one that is fun, positive, and the foundation needed for a life long love for learning.
• To encourage children to think, reason, question, and experiment by engaging in play.
• To foster a positive self-image in every child.
• To strengthen areas of developmental weakness and enhance areas of strength.
• To provide early intervention services.
.................................................................................................................................................
At S.T.E.P's, it is philosophy to provide child-centered services based on each child's individual areas of strengths and needs. We believe children learn best through:
Hands-on experiences and play.
In a safe and nurturing environment that offers consistency and predictability of routines and boundaries

Knowledgeable educators who respect and understand the unique ways in which children develop and learn.